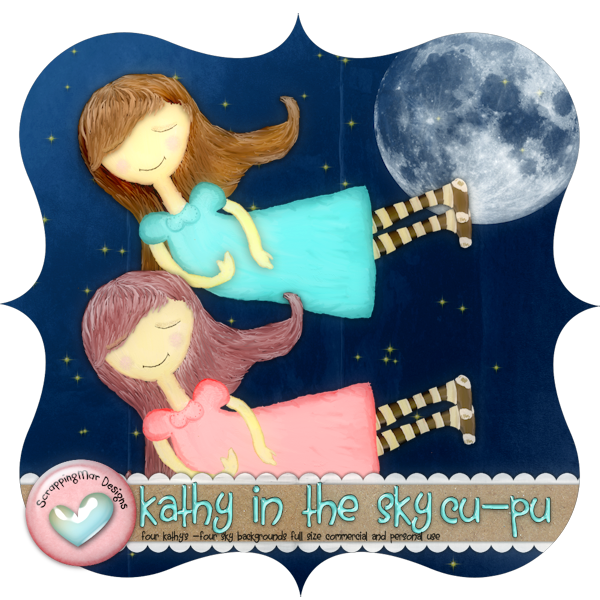 Kathy is a dreamy girl, their deepest desire is to fly to the moon. This little girl is for Commercial Use and Personal Use is accompanied by four background of the sky, 4 difenrentes Kathys with hair colors, hand painted. Full Size, but you can also resize to your liking if you work with tagger size kits, or tags.
4 - Kathy 2278x1369, 300 dpi &
4 backgrounds 3600x3600 - 300 dpi a hand painted.
Dedicated to my dear friend Kathy T. for the assistance provided has given me and for helping others without asking anything in return. Kathy you are always in my heart.
*Credit Required for Kathy in the sky