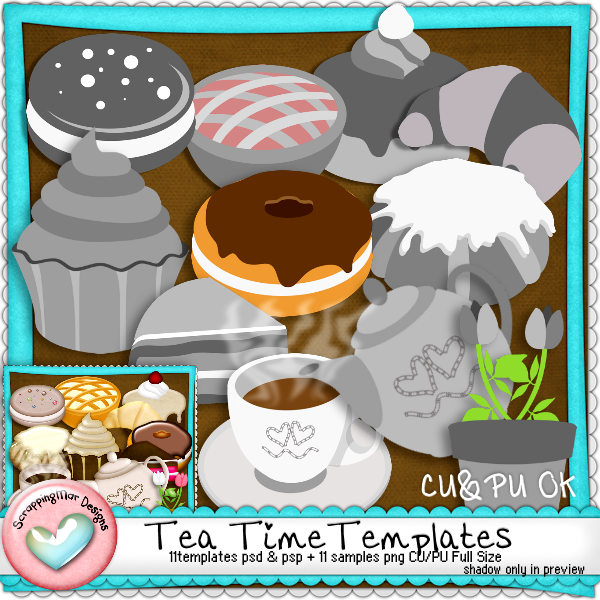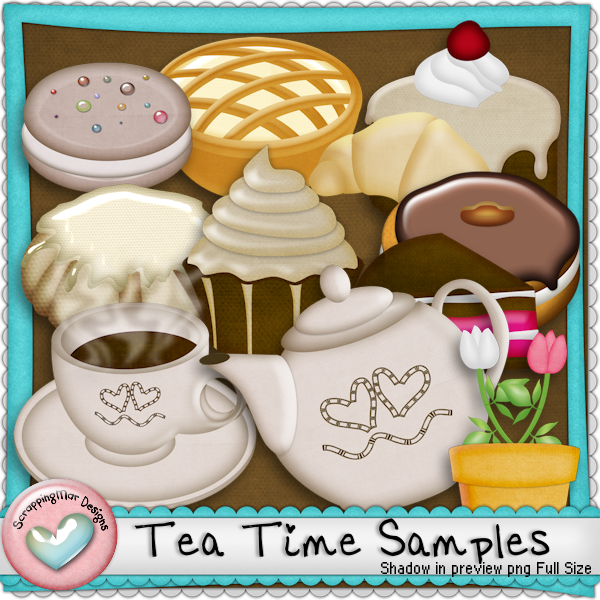 A delicious collection of templates for tea Full Size 11 templates in psd and psp format. Cakes, cupcakes, croissants, cake pieces, flowerpot, teapot, cup, etc, all at 300 dpi, shadw only in preview for templates. You can not miss it!
october8 , will be available to the stores where I sell too
You can purchase at My personal Store
50% Off in all my products!!